Stephen Hopkins Celebrations 2020
STEPHEN HOPKINS AND THE MAYFLOWER
His early life in Upper Clatford
It is only relatively recently, less than twenty years' ago, that a link between one of the key people to sail on the Mayflower and Hampshire was discovered by American researchers. Stephen Hopkins was baptised in All Saints' church, Upper Clatford, on 30 April 1581, the son of John and Elizabeth (nee Williams) Hopkins.
It is probable that his father worked at Norman Court Farm, based on an earlier court case which established the existence of the Hopkins family of 'Normans Court Farm' against the Williams family.
Stephen Hopkins and his maritime adventures
As a young married man living in Hursley, near Winchester, with two children, he was hired by the Revd Richard Buck to serve as a Minister's clerk on board the Sea Venture, the flagship of the fleet that was taking the new Governor of Virginia to Jamestown, in 1609. After being shipwrecked off Bermuda, reprieved from a death sentence on Bermuda having been accused of mutiny, staying in Virginia for a few years, he returned to Hursley to find that his wife had died and his children were presumed orphans. It is believed that an account of the shipwreck was later passed to Shakespeare and formed part of his inspiration for The Tempest. It is possible that Shakespeare's character Stephano was based on that of Stephen as Stephen also tried to organise a mutiny whilst on Bermuda and almost lost his life as a result.
Stephen left Hursley with his two children and later remarried in London in 1618. The opportunity to start a new life in America was presented by the Virginia Company and in 1620, Stephen, with his second wife and children, left for America again, this time on board the Mayflower.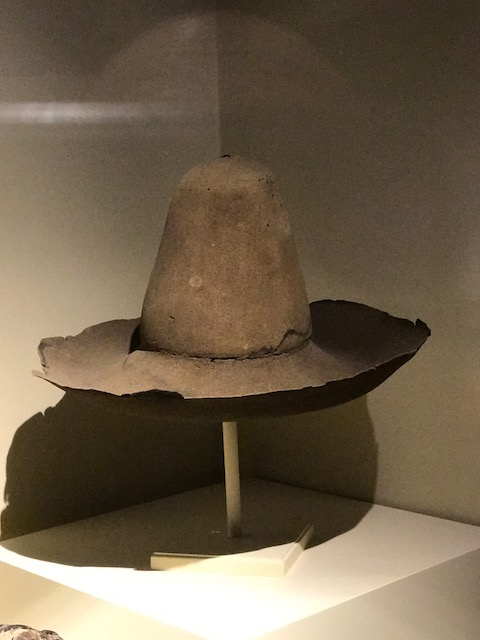 On the Mayflower - the journey to Provincetown
As far as the Mayflower is concerned, Stephen was the only person on board who had already been to America. Stephen signed the 'Mayflower Compact' which was drafted before the Pilgrims landed at Provincetown. The Pilgrims did not have the legal right to govern where they had landed as it was not Virginia, so they drew up their own legal contract, signed by all the men, where they agreed to recognise the governors and government of the new colony, to avoid mutinies.
His experience of the native Americans in Virginia proved invaluable and he was one of two men chosen to negotiate with the local native Americans for the first time, which proved successful in establishing good working relationships and co-operation.
Stephen Hopkins - Governor's Council
Stephen was one of seven men elected to the Governor's Council which handled civil disputes from 1632 - 1636, but he was unable to continue in office after he was involved in a number of incidents which brought him to court , including that of allowing people to drink and play games on Sundays. Stephen died in July 1644.
More information about Stephen Hopkins can be found here: