Stephen Hopkins - Upper Clatford 2020
Since 2009, a few of the many thousands of his descendants have made a pilgrimage back to Upper Clatford.
2020 will be a very special year in Upper Clatford when we mark the 400th anniversary of the sailing of the Mayflower with a series of special events. Descendants of Stephen Hopkins are invited to attend any of these events or to contact us via this email address [email protected] or if they are planning to visit Upper Clatford at other times.
WEDNESDAY 6 MAY
The UK Premiere of Stephano : the true story of Shakespeare's shipwreck
Postponed – date to be arranged.
This is a film about Stephen Hopkins, who was shipwrecked in Bermuda on his first voyage to America, and produced by an American descendant of Stephen and professional film maker, Andrew Buckley. This event will be hosted by the Upper Clatford History Group with the film producer.
Venue: Upper Clatford Village Hall
Time: 7.30pm
SATURDAY 6 AND SUNDAY 7 JUNE
Stephen Hopkins and the Mayflower: a flower festival to mark the 400th anniversary
Postponed - date to be arranged.
Venue: This will be located in All Saints' Church, Upper Clatford, where Stephen Hopkins was baptised in 1581.
Time: 11am – 5pm. This event is in aid of All Saints' Church, Upper Clatford.
THURSDAY 13 AUGUST
A visit to Upper Clatford by descendants of Stephen Hopkins.
Event to be re-confirmed due to coronavirus
Some descendants will be making their return voyage to the USA on Queen Mary II from Southampton on 14 August.
Venue: Upper Clatford Village Hall and other locations in the village.
Time: 12 noon – an afternoon event which will include the unveiling of a plaque to commemorate Stephen Hopkins at the Village Hall.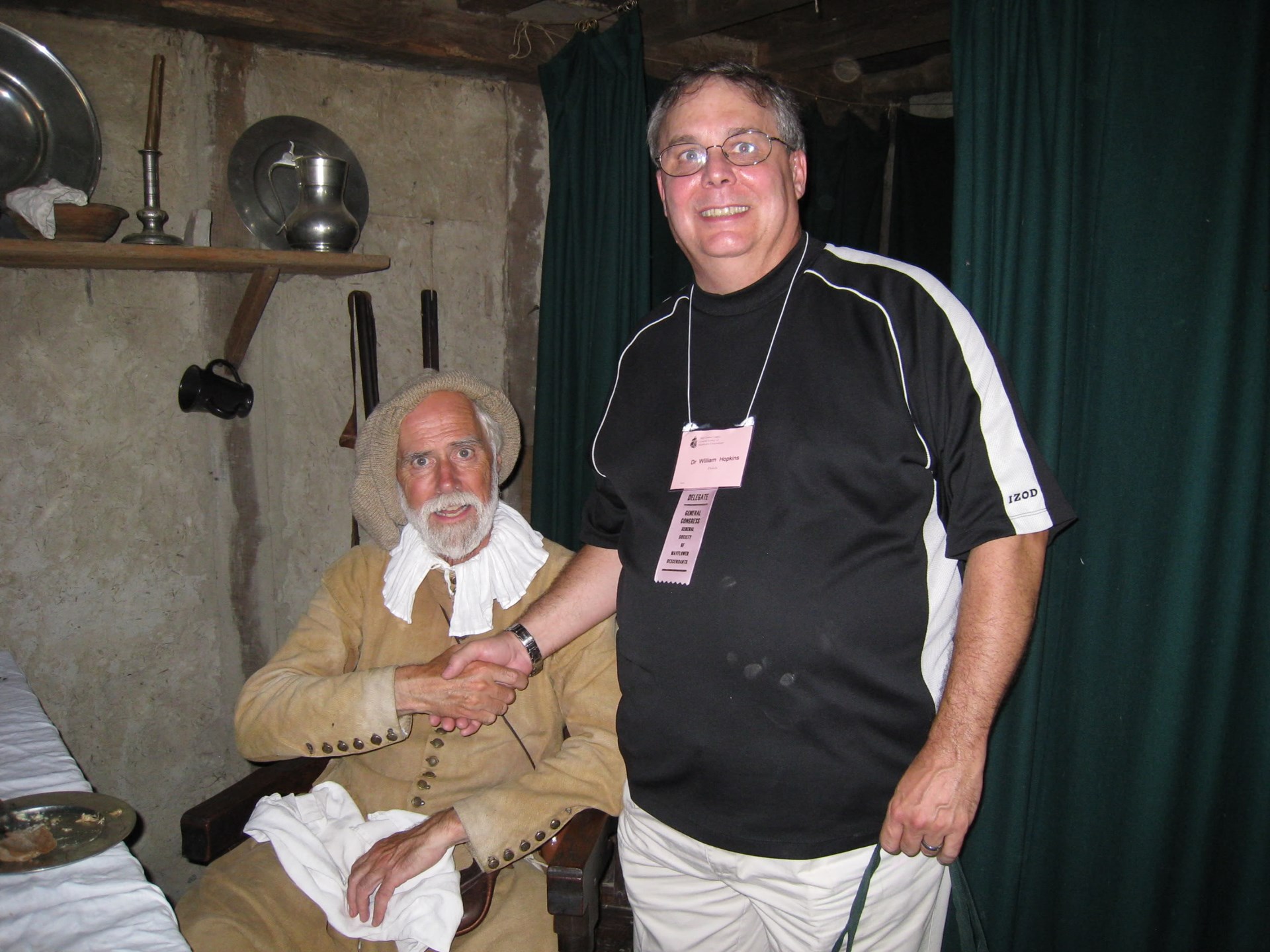 HOW CAN YOU JOIN IN?
If you wish to attend any of the above events, please contact The Mayflower 400 Events Co-ordinator, Upper Clatford History Group via [email protected]
More information about Stephen Hopkins can be found here: