Bury Hill Meadows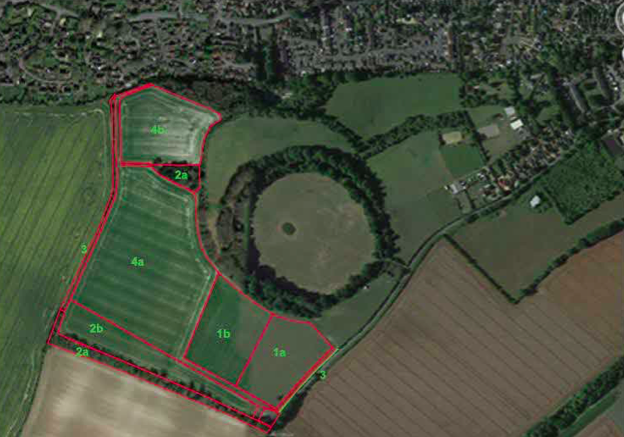 Bury Hill Meadows
Tree planting commenced along the southern boundary on Monday 14th November, coordinated by Andover Trees United on behalf of Test Valley Borough Council. The planting will involve daily visits from school children until 2nd December, and there is a local community planting day on Saturday 26th November for anyone wishing to support the project.
The 37-acre site to the West of Bury Ring was purchased by TVBC earlier this year in order to provide a public open space, and in April 2022 a planning application was submitted for the change of use from agricultural land to public open space and the construction of a car park for 23 vehicles. The Parish Council canvassed views and submitted a response, which objected on two observations but was otherwise supportive. The application was supported by a Management Plan for the site which commenced with wild flower planting in the summer and tree management. The planning application was approved on 10 October following significant interactions with stakeholder authorities. All of the relevant documents can be accessed at Planning Application documents
Area 2b on the map was fenced off in mid October to offer deer protection to trees in the planting area, and hedge cutting was completed along Red Rice Road. Construction of the car park, accessed via Red Rice Road, is due to commence in early 2023.
The site will not be officially opened to the public by TVBC until after completion of the car park and implementation of the management plan, however it is recognised and accepted by TVBC that local residents are already walking around the perimeter. There has nevertheless been a request from ATU to keep dogs on leads in the area of the tree planting in order to prevent dog fouling inside the fenced area.